This is my response to "Book Bloggers Rock!" by Fauzia Burke over at The Huffington Post. Be sure to read the full article by clicking the picture below.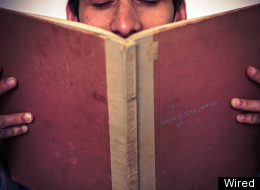 Book bloggers are wonderful people who are adding something of great value, as their primary goal in blogging is to promote the exchange of ideas, which is the oft-overlooked soul of publishing.
I think the publicity departments at publishing houses do a great job, but there is always more that can be done. It seems an impossibility to exhaust every outlet for promoting a book (or anything, for that matter). It's my understanding that they are doing their best to branch out to bloggers and other new media outlets, but are operating on a traditional set of priorities that places major media first. The publicists are wonderful people as well, and they work incredibly hard (often too hard). This is why I think companies like yours (FSB Associates) fill an important role in book promotion, and at our agency we're getting more involved in the publicity efforts for our clients' books. We're not trying to interfere with the work that the publisher is doing, but rather trying to supplement their efforts.
Read more on publishing at The Huffington Post.